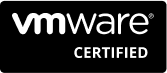 Migrate your VMware workloads to VMware Cloud on AWS
AWS is VMware's preferred public cloud partner for all vSphere-based workloads. And, we help maintain our customer's critical application availability and data integrity while migrating workloads efficiently to AWS public or hybrid cloud environments.
Whether you are moving on-premises VMware workloads – or migrating between cloud providers – NorthBay's project management and Workload Migration Services utilize best practices developed while supporting the world's most complex cloud environments to ensure your migration path is efficient and secure.
Companies and organizations choose AWS cloud based technologies simply because AWS remains the most trusted, and comprehensive infrastructure and service offering for innovating in the cloud, period. And, when selecting an AWS partner, NorthBay continues to stand out and be recommended by AWS and our customers, again and again…especially for VMware.
Why Organizations choose Northbay for VMware Cloud on AWS
Migrating virtualized workloads to VMware Cloud has proven advantages and benefits, but getting there can be a challenging and difficult process. At NorthBay, we recognize and deal with these challenges head-on to help you make the right decisions and support you every step of the way. When asked, NorthBay is the difference-maker for our customers, because we simply have the best combination of skills, experience, delivery processes, and economics that removes risk and creates success stories for our customers.
Migration Challenges
When expanding beyond the VMware Cloud into the AWS native service offerings, there are many different options available within AWS for your infrastructure, application and database architecture and how you leverage those services and make the right choices is not always straightforward.
Your internal staff are heavily focused on a mix of day to day operations and strategic business priorities and may not have the time to take on the additional overhead of a migration.
The operation of your VMware Cloud on AWS is very similar to operating your on-premises deployment, with the exception that the managing the SDDC infrastructure is in the hands of VMware and the underlying physical infrastructure in the hands of AWS. Your staff may not yet have the necessary AWS, VMWare cloud services or VMware cloud automation skills and experience for designing and operating the additional AWS services that may come into use. However, they need to be part of the process to provide their application and business knowledge during the migration process and will need to support the complete new environment.
Results We Delivered
Organizations are realizing significant value by leveraging the VMware Cloud on AWS solutions to improve their IT infrastructure and provide scalability, flexibility, and agility to their business. Here are some recent third-party statistics from IDC that highlight the incredible value delivered when VMWare Cloud workloads run on AWS services.
Source: IDC Business Value White Paper, sponsored by Amazon Web Services, The Business Value of VMware Cloud on AWS for Supporting Business-Critical Applications, doc #US46974120, January 2021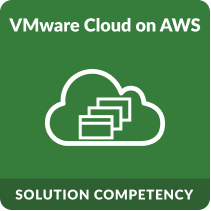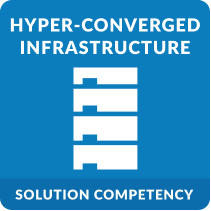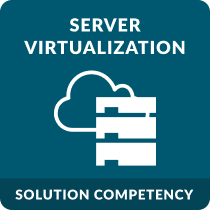 Our Expertise